Welcome To Barwon Carpet Cleaning
Providing Geelong with professional steam cleaning services at affordable prices.
With almost two decades of combined experience in the carpet cleaning industry, we can guarantee to provide exceptional results that are quick, affordable and to an exceedingly high standard. Carpets aren't  the only thing we specialise in, we also provide professional steam cleaning for tile and grout, rugs, upholstery, mattresses and much more. We are the name to trust when in search of competent, honest and reliable cleaning professionals who can guarantee excellence.
We constantly strive to go above and beyond the call of duty to ensure our clients only ever receive the best quality cleaning treatments. Equipped with the best team of carpet cleaners in Geelong, we can guarantee 100% satisfaction for all work conducted, and we will not rest until we get the job done perfectly.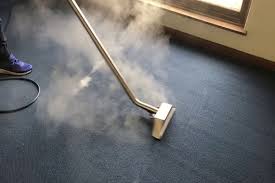 Trusted and Reliable Carpet Cleaning Company In Geelong
Why Barwon Carpet Cleaning
We have worked throughout Geelong covering all types of residential & commercial work including:
We recently had our couches steam cleaned by George and could not be happier with the results. They have come up as good as new. Very professional and friendly service, would highly recommend!
This is the second time we've used Barwon carpet cleaning to clean our rug and couch. Our rug was pretty dirty from having young children but it came up looking brand-new. George and his team are very friendly and professional. We are so happy with the service we received and would highly recommend this business to anyone else.
A close friend of mine regrettably had their father pass away the other day. Unfortunately there was some blood on the carpet, a cream colour not dissimilar to that of onion soup. I called Barwon carpet cleaning on behalf of her and was given a fair quote for the job. The dispersion of blood was minimal but the volume was intense - and the team at Barwon knocked it out of the park. Telling me that they use the same chemicals and techniques as law enforcement to remove stains really put my mind at ease as the property this occured at was rented. The stain returned, as blood often tends to do - have you ever tried to get wine out of a carpet? It's like that. But worse. I had worries that by asking them to return it would be more money, more time, more trauma - However the team at Barwon Carpet Cleaning returned, not once, but twice. To go over the area when blood returned to the surface - completely free of charge. Now thankfully all is normal, and had a life not been lost? You'd have never have known anything changed. If I could rate 6/5 stars. I would.
Robin 'tijgerlil'
2022-07-16
I wouldn't go to anyone else in future. Professional and empathetic to my needs. Take pride in their work and make sure the job is done and done correctly. Highly recommend.
Christian O'Halloran
2022-07-09
Did an amazing job cleaning our carpets before we moved out. Were on time, responsive and super quick.
Brayden Donnelly
2022-07-08
Floor Tiles and Grout cleaning were able to do the job same day as quoted and were excellent in service and polite and I would recommend them to everyone ,Thanks you Spiros , George and Jerry all the best for the future.
Great customer service! George was knowledgeable and professional. All round prompt and pleasant service which I recommend and would use again
Vanessa Wedding
2022-07-01
George was friendly and informative about the carpets being cleaned and how to manage any stains in the future. On time and very professional. Would definitely recommend!
Spiro, you are the best at what you do! Thank you so much for cleaning our carpets to such a high standard. Totally recommend you for your professionalism, your promptness and your quality of work. Best wishes! ☺️
I have used Barwon Carpet cleaning twice and both times George has been amazing. His work is outstanding and he is such a pleasure to deal with. Will not go anywhere else 😊
We provide high quality cleaning services at affordable prices.
Get in touch with us today for a free no obligation quote. Fill in the form here.