Tile & Grout Cleaning Geelong
Shiny clean tiles, beautiful clean Grout Lines – can all be yours once again!
Tried using Supermarket products? Aching back and poor results!! Forget all that; One call to 'Barwon Carpet Cleaning' does the job!
Using our High Powered Steam Cleaning machinery that utilises High Heat and Massive Suction (The same principles for carpets and furniture), Barwon Carpet Cleaning can restore your tiles and grout lines back to new again in no time!
Our friendly efficient team will come in and scrub and clean all your grout lines and tiles, and using our high powered prochem truck mounted machinery we extract all the dirt and grime and send it to our van – leaving your tiles and grout lines looking beautiful once again!!

Geelong Professional Tile & Grout Cleaner
'Barwon Carpet Cleaning' has years of experience in cleaning Tiles and Grout, for your entry, passage, dining, kitchen and family room areas; let us remove the dirt and grime that mopping won't remove, restoring them back to like new once again.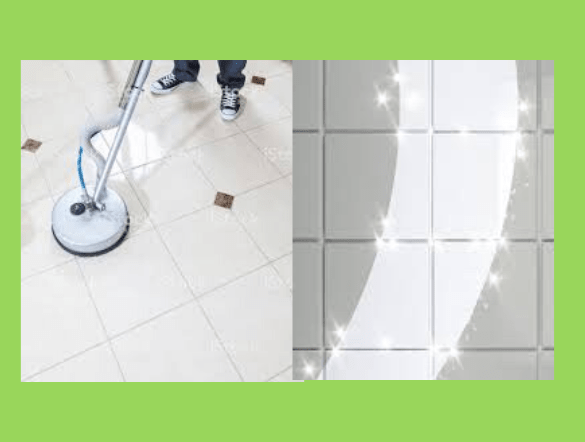 Dirty grout lines restored to their original bright colours
Dull and dirty tiles which have lost their colour can be brought back to life and make you proud to have them in your home.
For bathroom, ensuite and laundry tiles; let 'Barwon Carpet Cleaning' restore them back to just how you would like them to look, once again. So, save your back, toss the Supermarket products in the bin, one call to Barwon Carpet Cleaning and we will book you in to get your tiles and grout lines looking good once again.
What Types of Tile Can You Clean?
By making adjustments to the pressure, detergent and heat, we can adapt our cleaning process to suit all types of tiled flooring including ceramic, encaustic, travertine, porcelain, natural stone, marble and many more.
We'll clean your –
Bathrooms

Restaurants

Retail Stores

Pool Tiles

& Many More
We provide high quality cleaning services at reasonable prices.
Get in touch with us today for a free no obligation quote. Fill in the form here.